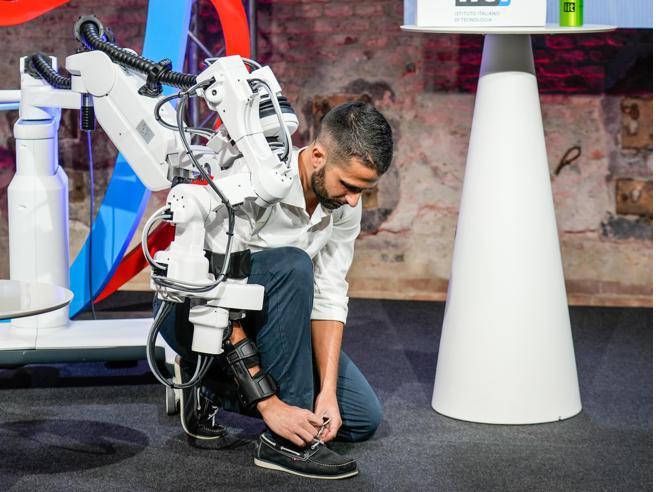 An article, with reference on the front page, on "Float", the motorized exoskeleton of IIT capable of promoting motor and functional recovery of the shoulder after an operation or post-traumatic injuries, presented yesterday by Lorenzo De Michieli, during the first day of "Il Tempo della Salute".
Special article dedicated to our laboratory: we're talking about Hannes which, as our director Lorenzo De Michieli explains, "With a very simple movement, it allows about 80% of the gripping activities that occur in an entire day". There is also talk of Float, an example of AI that learns from man, the exoskeleton in fact is initially worn by the patient and moved by the therapist, following which the machine learns the movements that must be performed on the patient, and replicates them independently in evolved.
A shoulder rehabilitation personalized and more effective with Float exoskeleton. The robotic device for upper limbs, designed to be used in a clinical environment and designed to encourage motor and functional recovery of the shoulder joint, has given positive results in the first clinical tests.